Boston Group Offers
School Matinees
Bring 'em in for a real class act! Nobody skips school when Blue Man Group's on the schedule. Our School Matinees are weekday performances specially added to better fit your field trip timetable. We also welcome bands and orchestras, science, theatre and music clubs…you name it. Come get "schooled" in the spectacular!
In the beating heart of Boston.
The 500-seat Charles Playhouse is a pioneering landmark in Boston's vibrant theater district. It's a fantastically intimate venue, ideal for catching action close-up and the perfect place to feel every bold, beautiful beat of your Blue Man Group experience.
Booking notes & info
Please ask our Group Sales Department for a list of upcoming matinees. For larger groups, we may be able to add a matinee based on your time frame.
If booking in advance, payment is due in full 30 days prior to the performance. At this time, we cannot accept multiple payments for a group. No refunds, exchanges, or cancellations after group payment has been processed. After payment is processed, additional tickets are full price and may not be seated with the rest of the group
Perks & Features
Super rates for Student Matinee groups.

Priority seating if booking in advance.

No online booking fees.

Personalized service from our dedicated team.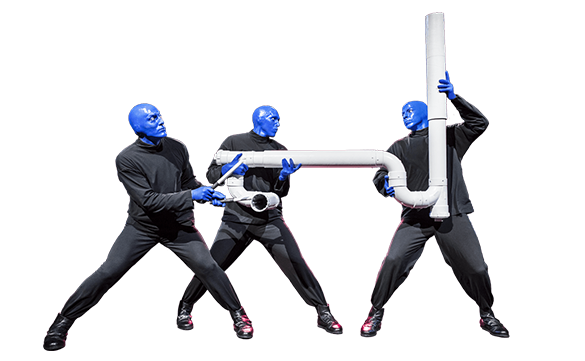 Group up and get ready to live the Blue Man experience.
Let Blue Man Group turn the special to spectacular. Bring your office, business, tour group, scout troop, birthday, Bar or Bat Mitzvah celebration to a whole new world and a different dimension! A wild collision of art, comedy and music you won't hear anywhere else awaits. Whatever the event, we've got a group idea, plan, program and price that's perfect for you. And hey!... if not, we can make you one!
Catch some of the action