Chicago Group Offers
Restaurant & Attractions Partners
Bundle up your Blue Man Group event with one or more of our Group Partners. Keep your team in the multi-sensory groove and save even more time and money!
We've teamed up with Chicago's Hard Rock Café and 360 Chicago Observation Deck to bring you great one-stop, 'shop-n-save' opportunities.
Connect with our Sales Group Department and find out just how much you'll save by doubling or tripling-up to complete your group's unforgettable experience!
Save with us and other city hotspots
HARD ROCK CAFE - A unique fusion of great food and music. Awesome burgers and other classic American dishes in a high-energy atmosphere. Located at 63 W Ontario St.
360 CHICAGO OBSERVATION DECK - Take in breathtaking views 1000 feet above the famed Magnificent Mile It's also home of TILT – Chicago's highest thrill ride! Located in the iconic John Hancock Building.
Check out their websites for more.
Perks & Features
Great bundled savings of up to 25%.

One stop shopping convenience.

Tax and gratuity is included in your Hard Rock Café booking.

Let our team coordinate booking a 3-step, multi-partner event day.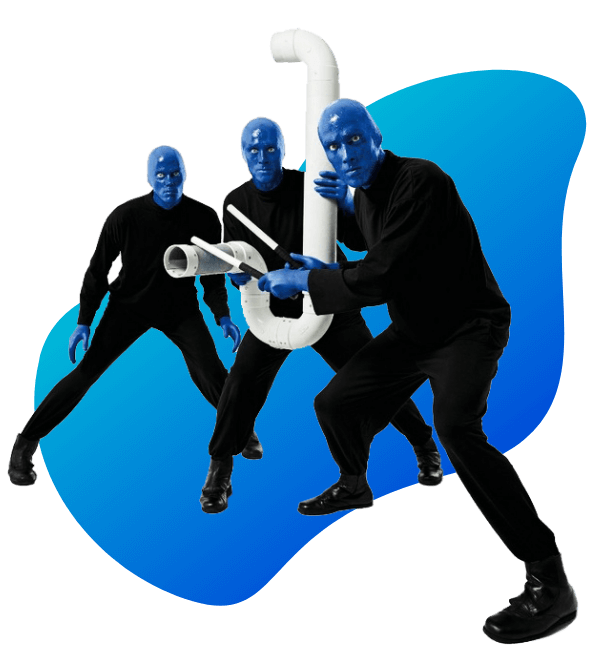 Group up and get ready to live the Blue Man experience.
Let Blue Man Group turn the special to spectacular. Bring your office, business, school group, scout troop, birthday, Bar or Bat Mitzvah celebration to a whole new world and a different dimension! A wild collision of art, music and crazy comedy awaits. Whatever the event, we've got a group idea, plan, program and price that's perfect for you. And hey!... if not, we can make you one!
Catch some of the action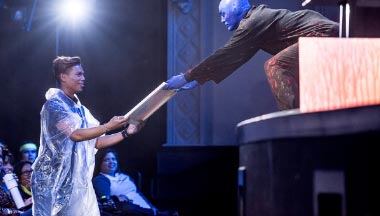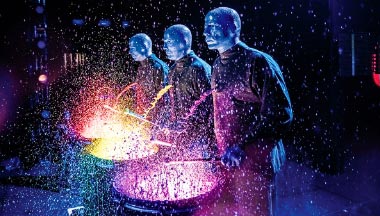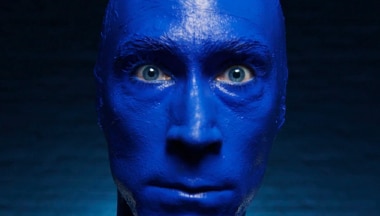 Contact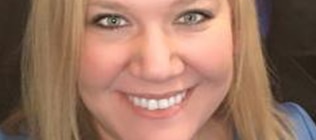 Kristen Doss
Regional Director of Sales
Kristen and Blue Man Group both moved to Chicago within a month of each other in '97. She's worked at the Briar Street Theatre since 2004 and oversees sales for the Chicago, Boston and New York shows.
Jennifer Ruhe
Group Sales Manager
Jennifer Ruhe enjoys long walks down Main Street USA at Walt Disney World, The Chicago Bears, and Dr. Pepper. Married for close to 15 years and has two beautiful teenagers. Contact me for all you Blue Man Group Chicago group needs!