Chicago Group Discounts
Rock, Laugh, Party With Your People.
It's Chicago's craziest and coolest show! With amazing new acts, instruments and interactions, there's never been a better time to let Blue Man Group drive your party to places they've never been, seen or heard before. Take a vibrantly tribal trip with 3 of the Windy City's boldest, baldest and bluest guys. Millions worldwide have rocked, laughed and partied with Blue Man Group. Come share what you've been missing. Team up, tune in, turn on!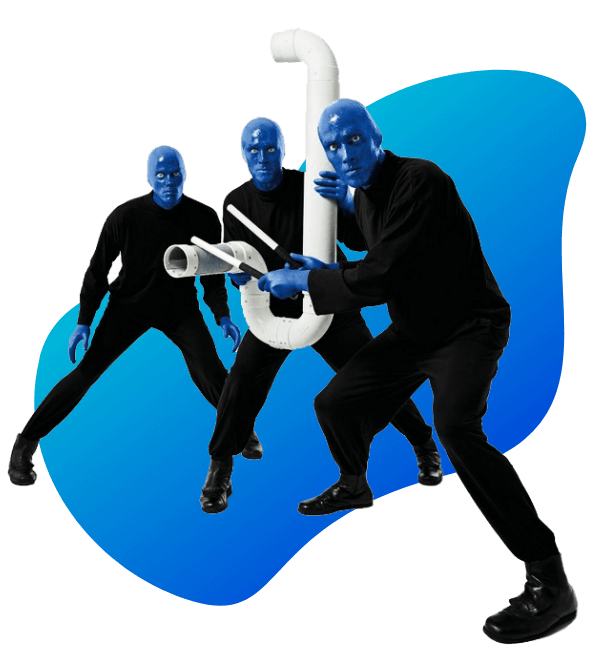 Group up and get ready to live the Blue Man experience.
Let Blue Man Group turn the special to spectacular. Bring your office, business, school group, scout troop, birthday, Bar or Bat Mitzvah celebration to a whole new world and a different dimension! A wild collision of art, music and crazy comedy awaits. Whatever the event, we've got a group idea, plan, program and price that's perfect for you. And hey!... if not, we can make you one!
Catch some of the action