New York Group Offers
Q&A Talkback
BLUE MAN OR BAND MEMBER TALKBACK.
Want to break though the Blue Man silence barrier? ...ask them why they're bald, blue, or just what kind of paint they use? Here's your chance. Our all-access Q&A Talkback is a post-show session with a Blue Man or Band Member, your choice. Come on, keep the fun going after the show and get all the answers to those burning questions!
INSIDER TALKBACK
Dive deeper! Get a first-hand account of what it takes to create and put on a Blue Man Group show! See it from the angle of our administrators, backstage & technical operators, or marketing & sales team that work to promote and sell every amazing performance.
Where it all began. And still does.
The 287-seat Astor Place Theatre is not only a historic city landmark, it's where Blue Man Group gave its first full performances back in '91. It's a fantastically intimate venue, ideal for catching action close-up and the perfect place to feel every bold, beautiful beat of your Blue Man Group experience.
Perks & Features
Bragging rights: a Blue Man broke silence for YOU!

Intimate, informative Q&A opportunity for your team.

Personalized service from our dedicated team.

Tailored Q&A experiences available.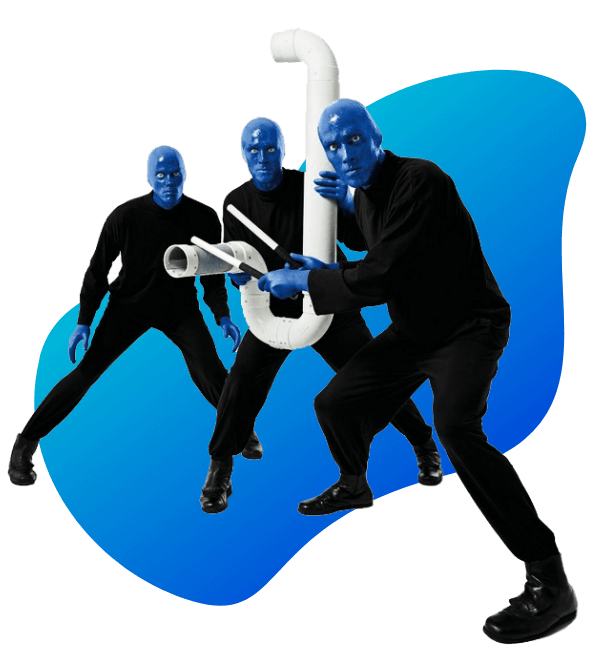 Group up and get ready to live the Blue Man experience.
Let Blue Man Group turn the special to spectacular. Bring your office, business, tour group, scout troop, birthday, Bar or Bat Mitzvah celebration to a whole new world and a different dimension! A wild collision of art, comedy and music you won't hear anywhere else awaits. Whatever the event, we've got a group idea, plan, program and price - from $49 to $103 - that's perfect for you. And hey!... if not, we can make you one!
Catch some of the action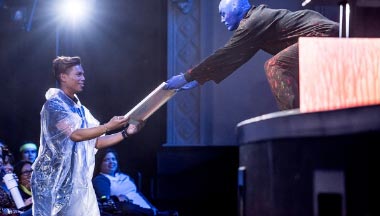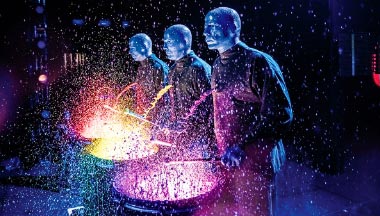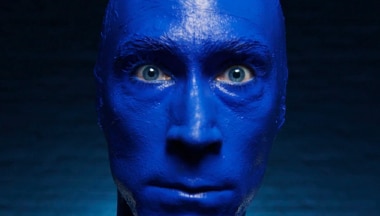 Contact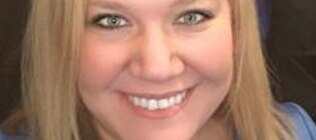 Kristen Doss
Director, National Sales & Special Events
Kristen and Blue Man Group both moved to Chicago within a month of each other in '97. She has worked for Blue Man Group since 2004 and oversees sales for all performances.