New York Group Offers
School Matinees
Bring 'em in for a real class act! Nobody skips school when Blue Man Group's on the schedule. It's art, music and comedy education at its least expected and most amazing. School Matinees are weekday performances specially added to better fit your field trip timetable. We also welcome bands and orchestras, science, theatre and music clubs… you name it. Come get "schooled" in the spectacular!
Where it all began. And still does.
The 287-seat Astor Place Theatre is not only a historic city landmark, it's where Blue Man Group gave its first full performances back in '91. It's a fantastically intimate venue, ideal for catching action close-up and the perfect place to feel every bold, beautiful beat of your Blue Man Group experience.
Program Notes & Info
Weekday School Matinees are available at 11:30 a.m. and 2:30 p.m. on select dates throughout the spring and available to add to our show schedule for large groups. Minimum group size for group pricing is 10 people. Student and youth groups are seated in the best available section at $59 per ticket. Contact a Sales Group Associate for details.

Our matinee schedule for Spring 2020 is:
Wed. 5/6 @ 2:30 PM
Wed. 5/27 @ 2:30 PM
Fri. 5/29 @ 11:30 AM
Wed. 6/3 @ 2:30 PM
Fri. 6/5 @ 11:30 AM
Wed. 6/10 @ 2:30 PM
Thurs. 6/11 @ 11:30 AM
All-New "Backstage on the Stage" Experience and Show for the following Select Student Matinees:
Wed. 10/23 @ 11:30 AM
Fri. 11/15 @ 11:30 AM
Fri. 11/22 @ 11:30 AM
Wed. 5/13 @ 11:30 AM
Wed. 5/20 @ 11:30 AM
Wed. 5/27 @ 11:30 AM
Wed. 6/10 @ 11:30 AM
What to Expect:
History of Blue Man Group
Exploration of what happens behind-the-scenes
Q&A Session
1-Hour Blue Man Group Show
CALL OR EMAIL THE GROUP SALES OFFICE FOR MORE INFORMATION ABOUT THIS EXCITING NEW SHOW EXPERIENCE!
Perks & Features
Early weekday matinee shows.

Best available section seating.

Post-show Meet & Greet.

Backstage / On Stage Experiences Available.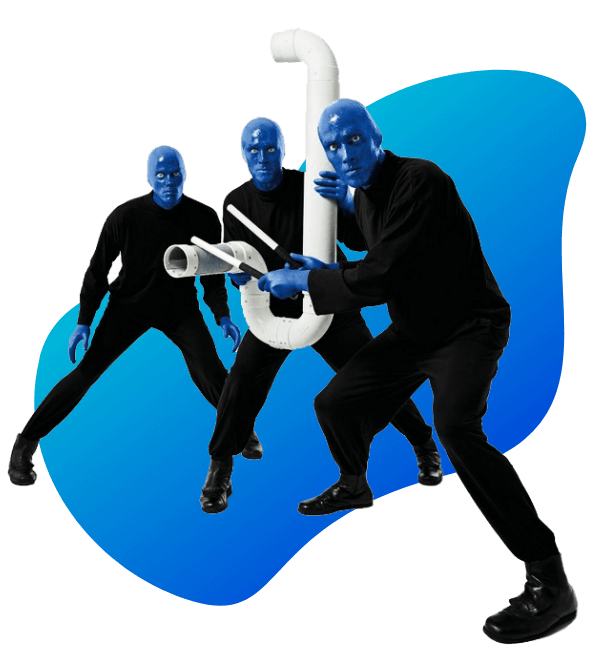 Group up and get ready to live the Blue Man experience.
Let Blue Man Group turn the special to spectacular. Bring your office, business, tour group, scout troop, birthday, Bar or Bat Mitzvah celebration to a whole new world and a different dimension! A wild collision of art, comedy and music you won't hear anywhere else awaits. Whatever the event, we've got a group idea, plan, program and price - from $49 to $103 - that's perfect for you. And hey!... if not, we can make you one!
Catch some of the action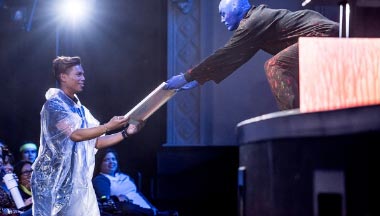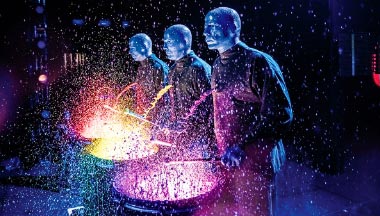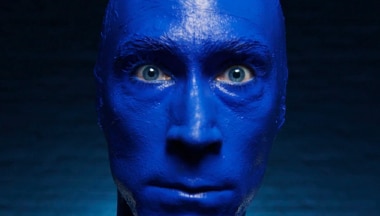 Contact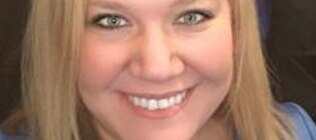 Kristen Doss
Director, National Sales & Special Events
Kristen and Blue Man Group both moved to Chicago within a month of each other in '97. She has worked for Blue Man Group since 2004 and oversees sales for all performances.